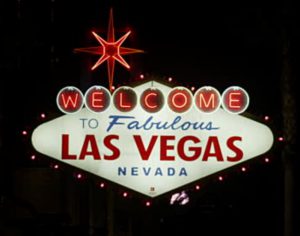 Are the Raiders going to move from Oakland?
Answer: If Mark Davis  (The Raider's Owner) has his way, yes.
In January 2017, The Raiders formerly filed papers requesting permission from the NFL for a move to Las Vegas. If 24 of the 32 NFL team owners agree,  then the Raiders will move.
In 2015 the team majority owner, Mark Davis, made a concerted effort to move the Raiders to Los Angeles in a joint venture with the Chargers.  The aim was to build a privately financed $1.78 billion stadium in Carson, California.  But on 12th January, 2016 the NFL rejected that move in favour of allowing the Rams to move immediately to LA.  The door wasn't closed totally on a future move, but made it highly unlikely.
It is evident from the attempted move that the Raiders wanted out of Oakland and the somewhat dilapidated Coliseum Stadium, built in 1966, which they share with Oakland Athletics baseball team.
Mark Davis is adamant, in public, that he'd like to stay in Oakland and maintains talks with local politicians who have, in return, promised new stadia for baseball and football separately. But they fall very short in terms of offering public money to make the stadium project viable for a major NFL team.  Most commentators believe that in-private, Davis would prefer a move away even though it would disappoint many loyal fans who have supported the team through a long barren period.
Options for moving include:
Santa Clara in California, where they would share with the 49ers. Unlikely, now that the Raiders would be classed as 'secondary' tenants to their rivals.
Concord, also in California. Apparently an abandoned naval weapons storage facility could be converted and it is only 26 miles from Oakland.    Also unlikely.
San Antonio in Texas. Games would be played in the Alamodome, until a new stadium could be built.  But the lack of serious discussion on funding and location make this also a back runner.
Las Vegas in Nevada
And that is what this site is all about; the Raiders moving to Las Vegas.
The move will require a brand new stadium, partially funded by the local administration and, of course, a positive vote from the NFL ownership.  There's little competition for fans dollars other than the recently formed NHL team.  With the New England Patriots owner and NFL-grandee, Robert Kraft saying he would support Davis and the Raiders move to Las Vegas, stating, "I think it would be good for the NFL." A move for the raiders to Las Vegas seems to be 'on the cards'!