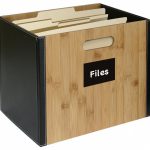 Mark Davis formally filed relocation papers with the NFL on 19th January.
Where Oakland failed to make any serious progress in their efforts to keep the Raiders, Las Vegas actively embraced the possibility of the team moving to Sin City. And now we know Mark Davis wasn't calling Oakland's bluff. Perhaps prompted by The Chargers' decision to move to LA last week, thus cutting off one of the Raiders' options, the papers were filed well in advance of the February 15th deadline for doing so.
An official NFL statement read, "Today, the Oakland Raiders submitted an application to relocate their franchise to Las Vegas, as is provided for under the NFL Policy and Procedures for Proposed Franchise Relocations."
That application now gets reviewed by various committees and league grandees before going to what really matters, a vote of NFL team owners.  That vote could come as early as March 2017.
The Raiders require 24 votes from other team owners for the move to be approved.